Are you looking for sewer camera inspections Goodrich MI?
Understanding a problem is the first step to resolving it. And that's true for just about anything. Problems with your sewer line, for instance, can be nearly impossible to repair if you don't know what is happening or why. Especially since it can be rather costly to excavate. That is why, here at ROOT-A-WAY Drain Cleaning, one of the first steps we often take before taking on sewer line repairs is to perform thorough sewer camera inspections. Overall, the process is effective as it is simple. A flexible, high-definition camera designed exclusively for sewer inspections is carefully fed down into your drains, automatically recording and broadcasting live footage of the view inside your pipes for our professionals to examine from above. These special sewer cameras even possess built-in GPS tracking software so that we can accurately record the precise location and depth of any damage we find during your inspections. There are plenty of signs you can watch out for that will tell you when you might need to invest in any sewer camera inspections, such as inconsistent toilet water levels, unexplained backflow, frequent clogs, leaks, and even the puddling of greywater around your property. So, needless to say, if you even suspect you might need sewer camera inspections to offer you answers about your property in Goodrich, it's better to be safe than sorry. Just like it's always better to work with our seasoned sewer cleaning and sewer line repair specialists at ROOT-A-WAY Drain Cleaning when conducting any sewer camera inspections.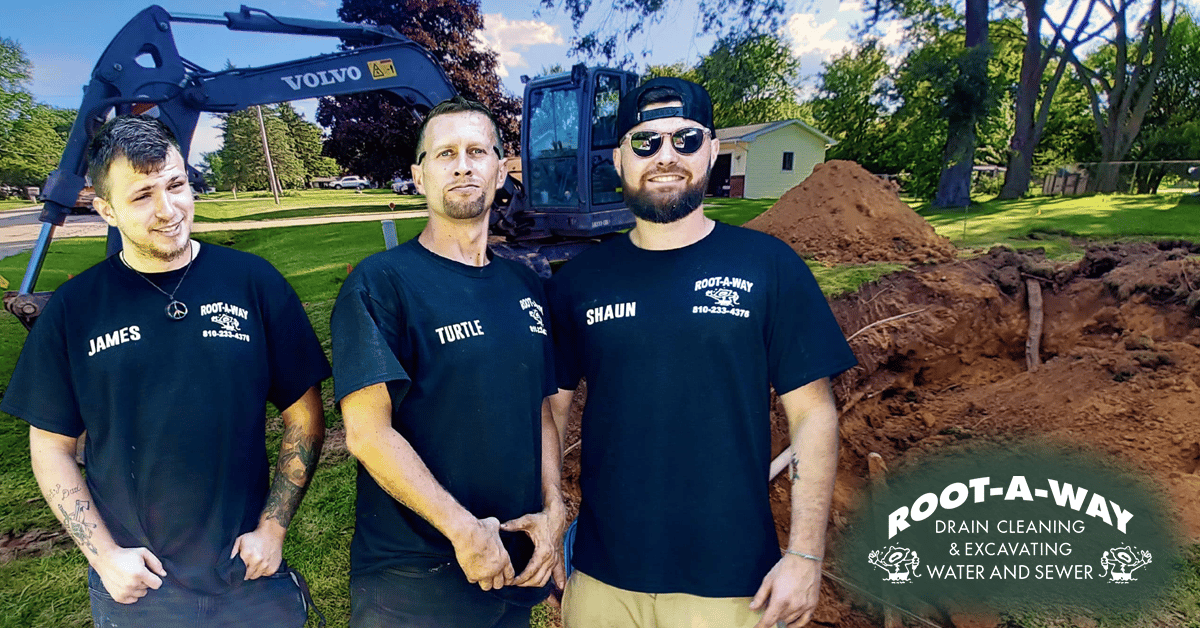 Sewer Camera Inspections Goodrich MI
After all, home and business owners seeking professional sewer camera inspections in Goodrich, MI, trust ROOT-A-WAY Drain Cleaning for a reason! And not just a few. Countless home and business owners from throughout Goodrich and the surrounding region would rather trust and rely on our expertise and advice than risk harming their property with ill-fated attempts to handle repairs on their own. And the difference is obvious. Home and business owners in Goodrich who trust professional drain cleaning and plumbing support services, like ours, enjoy safer, cleaner properties. They have fewer responsibilities to worry about, and therefore more time to focus on all the things in Goodrich they need and want to do, such as spending more time with family or growing their business. In the end, almost everyone in Goodrich agrees our services are worth it. Best of all, here at ROOT-A-WAY Drain Cleaning, we do much more than just perform sewer camera inspections in Goodrich. From intensive sewer and drain cleanings to complex water line and sewer line repairs, our reputable professionals are here to offer you whatever types of plumbing support services your property in Goodrich needs!
If you are looking for experienced and top-rated sewer camera inspections Goodrich MI, call ROOT-A-WAY Drain Cleaning today at (810) 233-4376 to schedule service, or simply fill out the form below:
Schedule Service Today!
"*" indicates required fields