Are you looking for drain cleaning Goodrich MI?
Without proper cleaning, your property's drains are as good as damaged. Filthy, clogged drains can quickly lead to leaks, mold growth, toxic backflow, and so much more. And for what? Our drain cleaning specialists here at ROOT-A-WAY Drain Cleaning can easily rid all types of pipes of clogs and debris of all kinds in residential and commercial properties thanks to their 40+ years experience. Far more so than even the toughest plumber-approved DIY drain cleaning solutions and methods. Our drain cleaning specialists can handle hair-filled shower drains at popular gyms, grease-laden kitchen drains in major restaurants, moldy basement floor drains in the oldest houses in town, and everything in between. And we will find the most effective drain cleaning solution for you. Our flexible drain augers allow us to dislodge and remove stubborn blockages from even the deepest parts of your pipes without the use of any harsh chemicals or damaging machinery. And if that's not good enough to get the job done, we have a variety of other drain cleaning solutions we can look into. All you have to do is reach out to ROOT-A-WAY Drain Cleaning and let us know when the best time to come out to Goodrich and have a look at your property is, and we'll be on our way!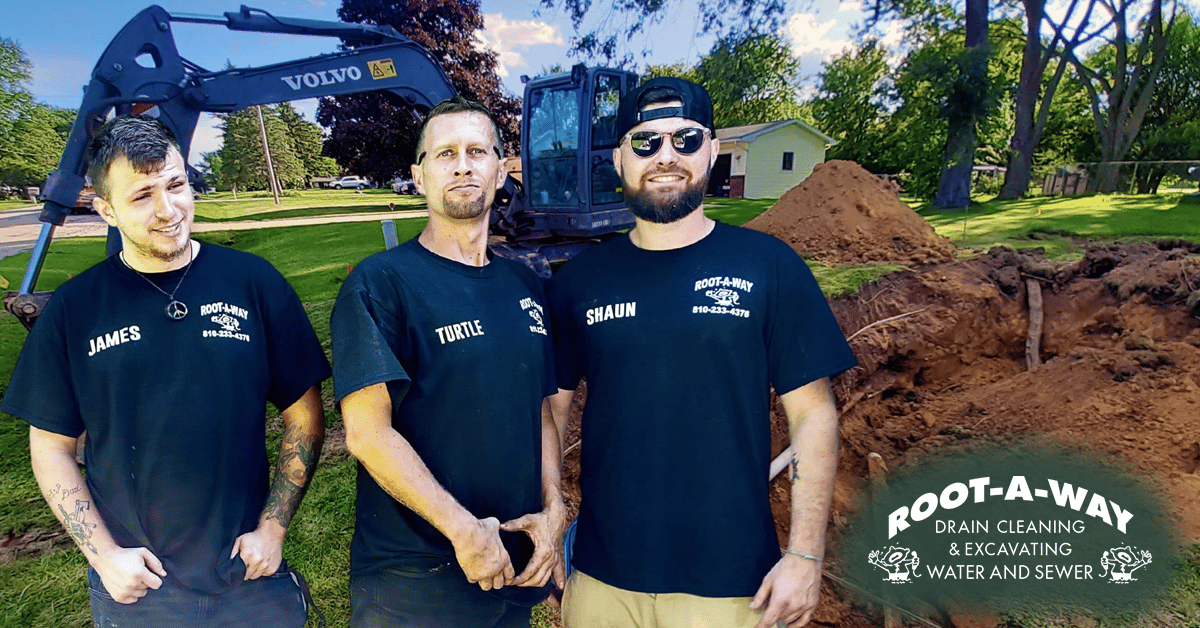 Drain Cleaning Goodrich MI
After all, home and business owners seeking professional drain cleaning in Goodrich, MI, trust ROOT-A-WAY Drain Cleaning for a reason! And it's not just because we offer incredible services and insight in Goodrich. When you're looking for a truly trustworthy plumbing support partner near Goodrich, you need to prioritize integrity as well as professionalism. Having a drain cleaning specialist who you can always call on no matter what, who has your property in Goodrich's best interest at heart, is someone you can ensure will never overpromise or underdeliver. At ROOT-A-WAY Drain Cleaning, our estimates and inspections are always as accurate and honest as they can be to help protect your budget and give you full control over improvement projects. We will always make sure you know exactly what your property in Goodrich needs to function its best, even if immediate intervention is not necessary. Above all else, we want to make sure your property in Goodrich has its best shot in life and is able to withstand the constant wear and tear inflicted on it by normal daily use. All you have to do is let us give you a hand, and you'll be back to exploring Goodrich's nearest attractions in no time!
If you are looking for experienced and top-rated drain cleaning Goodrich MI, call ROOT-A-WAY Drain Cleaning today at (810) 233-4376 to schedule service, or simply fill out the form below:
Schedule Service Today!
"*" indicates required fields