Are you looking for septic tank pumping Fenton MI?
Septic tanks are full of toxic waste, and require professional pumping every three to five years at least in order to stay in good enough shape to continue working for your property for as many years as possible. A septic tank overdue for pumping can even cause puddles/flooding around your tank, backflow/bad odors coming from your drains, strong sewage smells, and more – but real the question is: why even let it get that far? Our septic tank pumping services here at ROOT-A-WAY Drain Cleaning are explicitly designed to offer fast, reliable, straightforward septic tank pumping so you can get your property back under control as quickly as possible. Most newer septic tanks will even alert you when it's time to get pumping so you never have to guess! So please, don't put it off. Whether you own a residential, multifamily, industrial, or commercial property in Fenton, all you ever need to do is tell us where it is and our technicians' 40+ years of combined septic tank pumping experience and other services can be all yours. Of course, it won't be long before you realize that's just the beginning of what you can have when you choose to trust ROOT-A-WAY Drain Cleaning!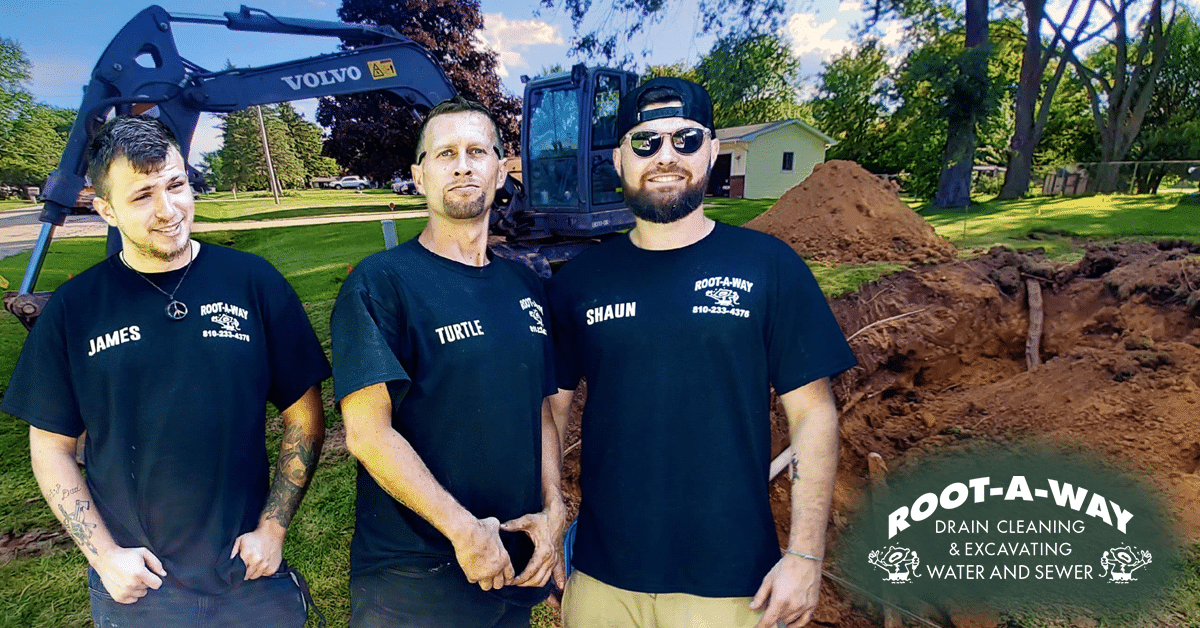 Septic Tank Pumping Fenton MI
After all, home and business owners seeking professional septic tank pumping in Fenton, MI, trust ROOT-A-WAY Drain Cleaning for a reason! Whether it's because of our fantastic septic tank pumping services, or our unending dedication to improving the quality of life in our own, and surrounding, communities, like Fenton, is up in the air. We appreciate our clients and friends in Fenton, and genuinely enjoy lending our skills and expertise whenever the need arises. The more we do, the more opportunities you and your family have to take advantage of all the best parts of living in Fenton. No more extra hours spent cleaning to keep bathrooms smelling fresh, extra lawn maintenance to keep up with overgrowth caused by the excess nutrients in the soil, or worst of all customers enduring foul odors surrounding your local business in Fenton. Plus, we get to show you why you should trust ROOT-A-WAY Drain Cleaning with all your plumbing and drain cleaning in Fenton – it's a win-win! Just reach out to our plumbing specialists at when you first notice it's time to get your tank cleared out, and we'll have one of our septic tank pumping technicians out to Fenton before you know it!
If you are looking for experienced and top-rated septic tank pumping Fenton MI, call ROOT-A-WAY Drain Cleaning today at (810) 233-4376 to schedule service, or simply fill out the form below:
Schedule Service Today!
"*" indicates required fields