Are you looking for hydro jetting Goodrich MI?
Sometimes clogs are just too deep or stubborn to eliminate with even your most foolproof plumber-approved at-home drain cleaning solutions. Don't take it to heart, though. Sometimes there are clogs that not even our commercial-grade drain augers here at ROOT-A-WAY Drain Cleaning can handle. When that happens, though, we still have our industry-leading hydro jetting systems to fall back on. Under the watchful eye of our trained drain cleaning professionals, our hydro jetting systems utilize the natural power of high-pressure water to forcefully unclog virtually any type of residential, commercial, multi-family, or industrial drains. And that's not all, by essentially exfoliating the pipes from every angle at the same time, our hydro jetting systems can effectively sanitize and deodorize your drains while unclogging and cleaning them. This is especially good news if your property is already experiencing backflow, leaks, and other signs of seriously clogged pipes. Simply get in touch with our seasoned hydro jetting specialists at ROOT-A-WAY Drain Cleaning, and we'll come out to your property and see if our hydro jetting systems are really the right solution for your home or business in Goodrich. If so, we will get all of our state-of-the-art hydro jetting equipment together and get to work restoring your property right away.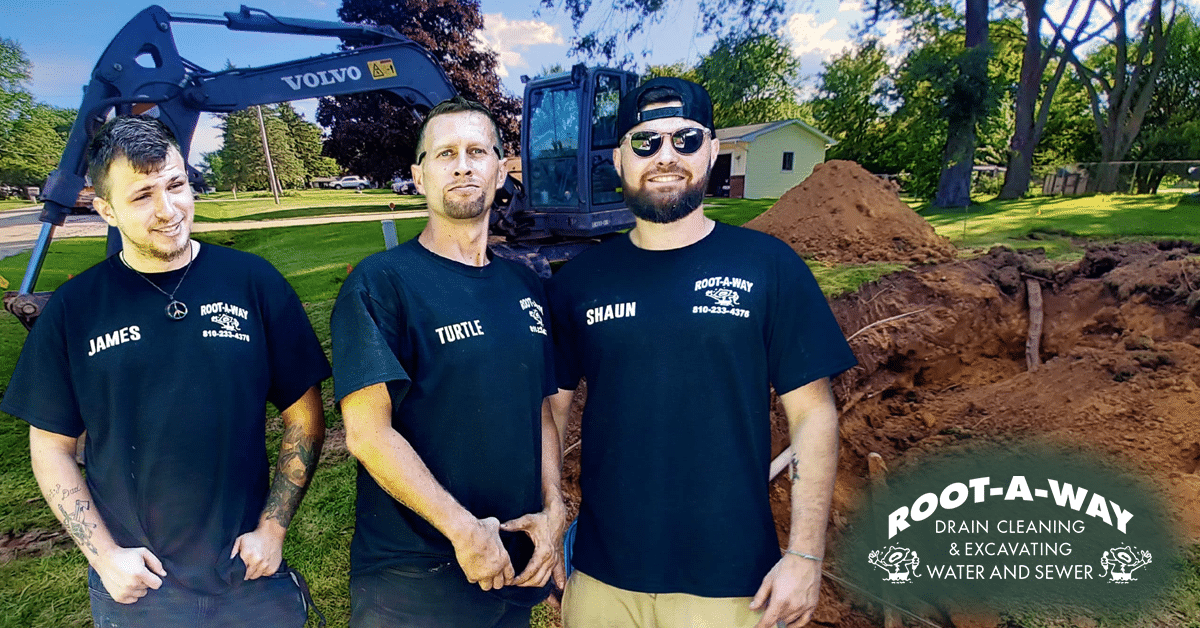 Hydro Jetting Goodrich MI
After all, home and business owners seeking professional hydro jetting in Goodrich, MI, trust ROOT-A-WAY Drain Cleaning for a reason! There's nothing betting than partnering with a service provider who you know is always going to do whatever is best for your family or business in Goodrich. Not needing to stress over whether or not you're getting a good deal or your local technicians near Goodrich are taking shortcuts really can make all the difference. Besides, your property in Goodrich deserves the kind of quality care that only the most experienced and passionate hydro jettingg specialists, like ours, can give. Life in Goodrich, whether you're raising a family or running a successful business, takes a lot of time and effort. So, let our drain cleaning specialists at ROOT-A-WAY Drain Cleaning make things a whole lot easier for you by taking care of all the things around your property in Goodrich you don't want or have the skills to do. From deploying our hydro jetting systems and eliminating stubborn blockages in your pipes to performing sewer camera inspections and water line repairs, our specialists will do whatever it takes to help effectively maintain the comprehensive health of your plumbing and protect your property in Goodrich!
If you are looking for experienced and top-rated hydro jetting Goodrich MI, call ROOT-A-WAY Drain Cleaning today at (810) 233-4376 to schedule service, or simply fill out the form below:
Schedule Service Today!
"*" indicates required fields