Are you looking for water line repair Mount Morris MI?
The inability to access clean water from your main water line isn't just an inconvenience. It's a crisis. Sanitary water is essential for hygiene, sanitation, hydration, and more, and the longer you go without, the more serious the implications. So please, do not ever put necessary water line repairs off. What may start out as a few minor wet spots, water pressure problems, or water discoloration can quickly turn into more serious problems without prompt repair. Besides, it's not as if you have to perform any of the water line repairs yourself. Our repair technicians at ROOT-A-WAY Drain Cleaning possess well over 50 years of shared experience identifying and resolving water line damage for commercial, industrial, multi-family, and residential properties. Property owners rely on us not only for all their water line repair needs but also for all their plumbing repair and drain cleaning questions and concerns. If you think your property in Mount Morris ever needs its main water line checked out, we are genuinely happy to help. Our water line repair technicians at ROOT-A-WAY Drain Cleaning love nothing more than offering industry-leading support to deserving property owners in need, but you really should experience it for yourself.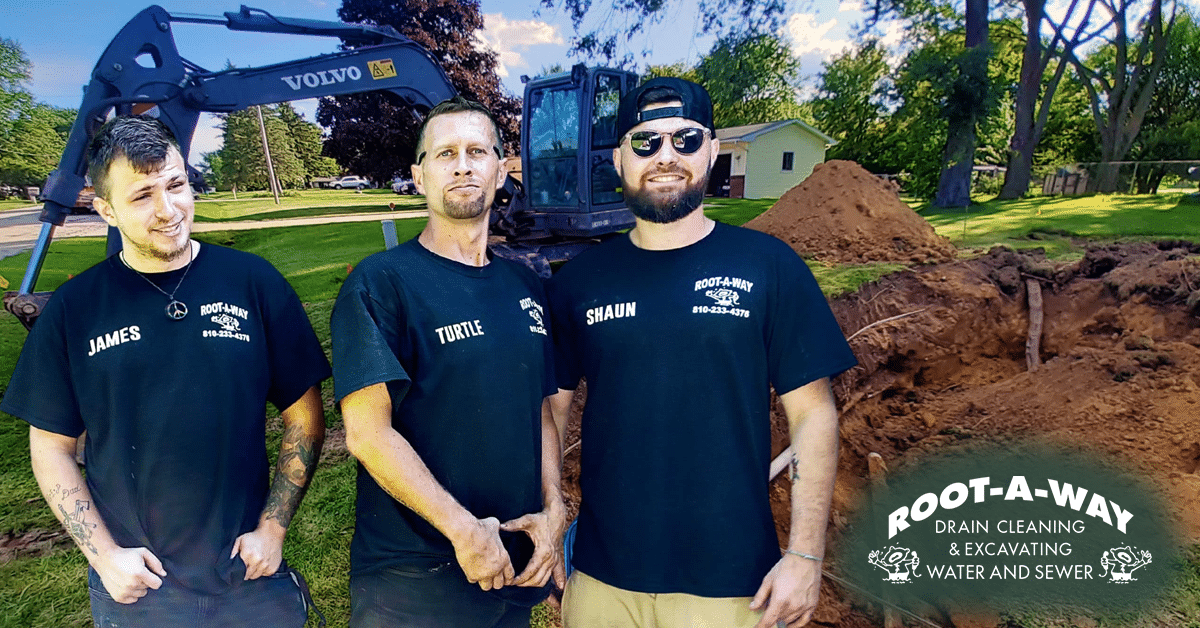 Water Line Repair Mount Morris MI
After all, home and business owners seeking professional water line repairs in Mount Morris, MI, trust ROOT-A-WAY Drain Cleaning for a reason! And we're so proud. Mount Morris is a stunning community known first and foremost for its abundance of wonderful opportunities. Mount Morris' neighborhoods are all as close-knit as they appear, offering a quaint aesthetic and authentic affordability to all residents in the area. The recreation surrounding Mount Morris always exceeds everyone's expectations, especially Stepping Stone Falls, Bluebell Beach, and Crossroads Village & Huckleberry Railroad. Plus, residents and business owners of Mount Morris always have our comprehensive plumbing repair and cleaning services at ROOT-A-WAY Drain Cleaning to fall back on when things unexpectedly go wrong. It's absolutely worth it. Even if you're so busy back in Mount Morris that you forget to get in touch with us for required repairs right away and your problem has gotten worse, we can handle it. Our water line repair technicians can handle anything that might be lurking in your pipes. So long as your property in Mount Morris is in a position to benefit from our support, we can assure you that you will not regret reaching out to us for the help you need. We will work with you and uncover the most suitable solutions to your persistent plumbing complications.
If you are looking for experienced and top-rated water line repair Mount Morris MI, call ROOT-A-WAY Drain Cleaning today at (810) 233-4376 to schedule service, or simply fill out the form below:
Schedule Service Today!
"*" indicates required fields