Are you looking for sewer line repair Flushing MI?
Needing sewer lines repairs is not something you can just keep putting off. If you want to avoid serious problems around your property, including excess greywater that causes the soils surrounding your property to soften, sewage odors, constant clogs, inconsistent toilet water levels, toxic backflow, and more, you must get any damage to your sewer line professionally repaired right away. Our expert sewer line repair technicians at ROOT-A-WAY Drain Cleaning can even make it easy for you. With more than half a century of shared experience handling sewer line repairs for commercial, residential, multi-family, and industrial properties, our technicians are more than capable of assisting you with virtually anything your property's plumbing needs. Just reach out, and we'll be right over! We even have state-of-the-art sewer line inspection cameras; in case we need to get a better look at exactly what's going on deep down inside your pipes. Whether your problem is a buildup of debris, and we can restore your plumbing with a good cleaning with our commercial drain auger, or your pipes are warped or cracked and require more extensive repairs involving total excavation and replacement, our loyal technicians at ROOT-A-WAY Drain Cleaning will carefully guide you through every step of the process to guarantee your complete confidence in our support. Best of all, thanks to our reliable sewer line repair services, your property in Flushing can remain safer and more comfortable, longer.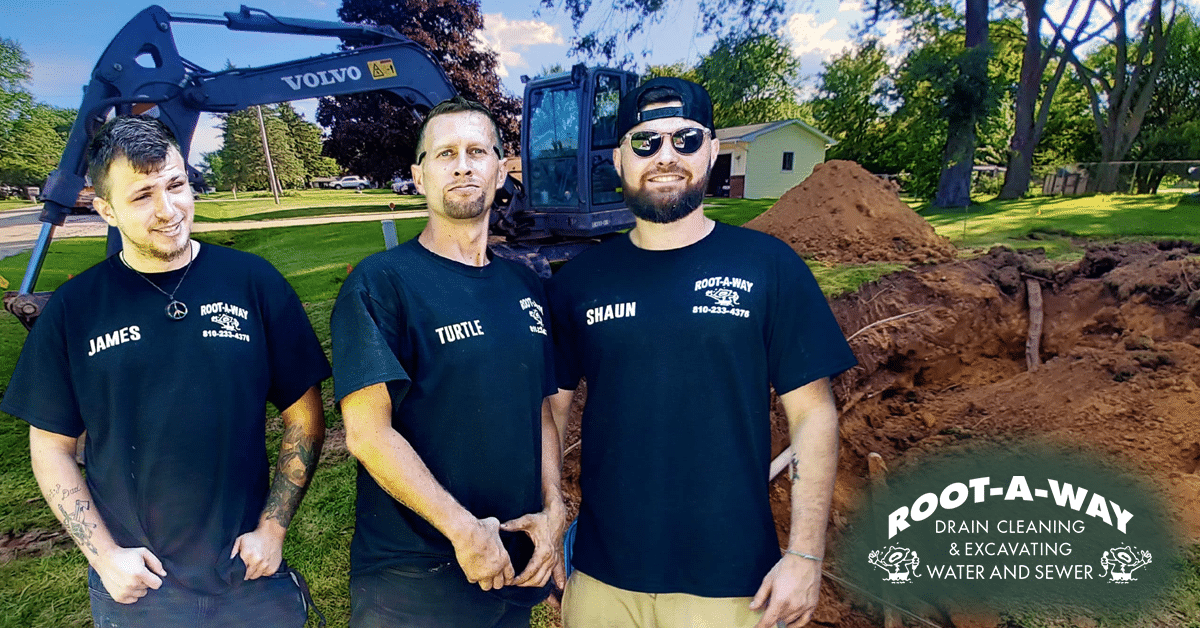 Sewer Line Repair Flushing MI
After all, home and business owners seeking professional sewer line repair in Flushing, MI, trust ROOT-A-WAY Drain Cleaning for a reason! The biggest, of course, is that we understand how life in Flushing actually is for residents. The serene city of Flushing is not like Flint and all the other larger, livelier cities that people think about when they envision what it's like to live in the area. There are very few formal attractions in Flushing and even fewer local businesses polluting the quiet neighborhoods. Of course, residents in Flushing are never truly without the help they need. Our comprehensive professional plumbing services at ROOT-A-WAY Drain Cleaning are always available, any time of the year. You can own the largest Victorian property in the city or live in Flushing's most humble neighborhood. You will always find the same friendly, honest services we offer to all our incredible clients across the region, like our industry-leading sewer line repair services. We only hope you come to see just how beneficial our services can be for your property in Flushing long-term.
If you are looking for experienced and top-rated sewer line repair Flushing MI, call ROOT-A-WAY Drain Cleaning today at (810) 233-4376 to schedule service, or simply fill out the form below:
Schedule Service Today!
"*" indicates required fields