Are you looking for sewer camera inspections Flushing MI?
Back in the day, if you wanted a closer look at a problem in your sewer lines, you had to excavate the entire area just to find it. Nowadays, though, getting clear answers is as simple as signing up for sewer camera inspections. All you need is a little support from ROOT-A-WAY Drain Cleaning. Our sewer camera inspections can shine a light on precisely what is going wrong deep down in your pipes. From gnarly clogs and overgrown root systems invading your nutrient-rich sewage to major leaks jeopardizing the integrity of your property, no problem is too deep or too subtle for our professional sewer camera inspections to find. Our long, flexible, digital sewer cameras contain industry-leading tracking systems. So, not only will you be able to get a high-definition visual throughout your inspections, but we will also be able to see the precise coordinates of anything we discover along the way. Whether your sewer camera inspections determine the problem is a clog or something more serious will determine the course of action we take next. Whatever happens, though, you can rest easy knowing every bit of our team's 50+ years of experience performing sewer camera inspections will go toward helping you find the most cost-effective solution to restore the efficiency of your home or business in Flushing. It's why ROOT-A-WAY Drain Cleaning is here!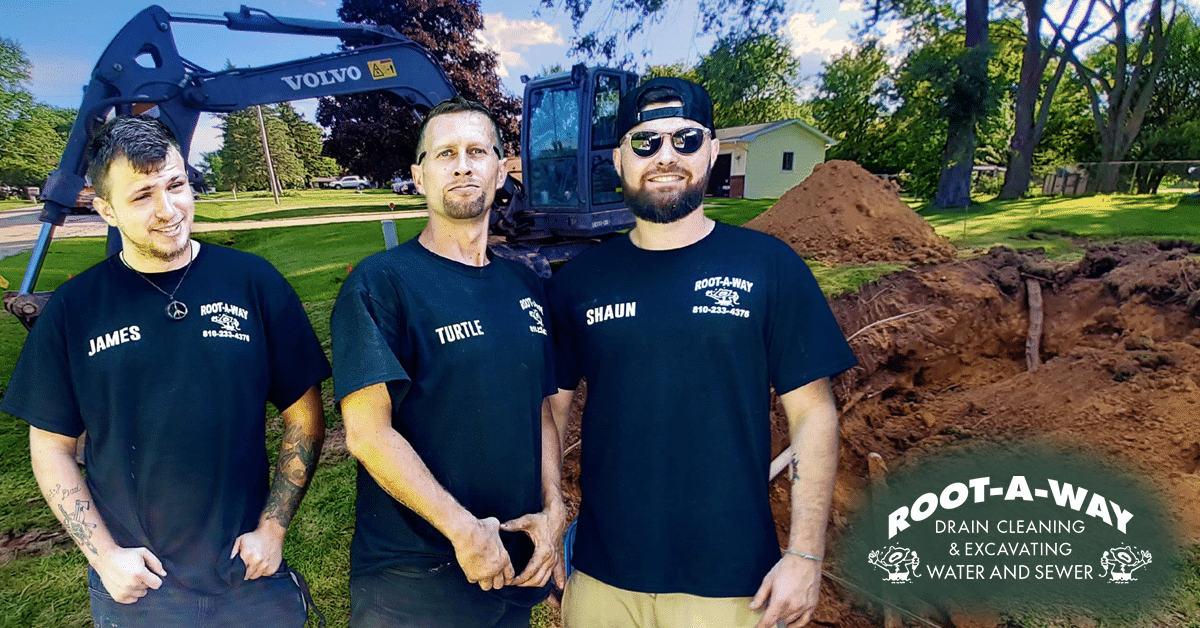 Sewer Camera Inspections Flushing MI
After all, home and business owners seeking professional sewer camera inspections in Flushing, MI, trust ROOT-A-WAY Drain Cleaning for a reason! What that reason is, of course, all depends on who in Flushing you ask. We certainly know our way around Flushing well. We've served many property owners throughout this amazing city, guaranteeing their satisfaction every step of the way, which means we know how to get where we're going in Flushing quickly. Being from the area means we also know how to help home and business owners in Flushing flush out the sewer lines for their properties based on the type of property they own and personal usage. Plus, despite the lack of obvious attractions and famous companies in Flushing, we know how busy life can get, which means we're ready to offer you whatever services you need without judgment. From sewer camera inspections to sewer line cleanings and repairs. We'd be honored to help you overcome your greatest plumbing predicaments. So please, reach out to our seasoned inspection team at ROOT-A-WAY Drain Cleaning anytime. We'll make our way out to Flushing as soon as we can!
If you are looking for experienced and top-rated sewer camera inspections Flushing MI, call ROOT-A-WAY Drain Cleaning today at (810) 233-4376 to schedule service, or simply fill out the form below:
Schedule Service Today!
"*" indicates required fields