Are you looking for hydro jetting Montrose MI?
Got a particularly tough clog that you can't seem to beat? Get in touch with our esteemed plumbing professionals at ROOT-A-WAY Drain Cleaning! We offer expert drain cleaning services to rid your home or business of any type of clog, no matter how severe. It makes no difference how many at-home solutions and plumber-approved cleaners you've tried already. If the clog is too deep or too tough for even our commercial drain auger, we can simply get your clog cleared up with our industry-leading hydro jetting machine. Our powerful hydro jetting system can quickly and easily clear away clogs while simultaneously cleaning, sanitizing, and deodorizing your drains. Our hydro jetting machine's intensely pressurized water can blast away obstructions of all types and sizes while exfoliating the inside of your pipes from all angles. With our help and the help of our advanced hydro jetting technology, you can get rid of and prevent frequent clogs, bacteria-ridden backflow, damage-causing leaks, and so much more. Hydro jetting can be effective for all property types, which is lucky for all the multi-family, residential, commercial, and industrial properties in and around Montrose we serve. Simply contact our seasoned hydro jetting specialists at ROOT-A-WAY Drain Cleaning to make sure it's a safe, efficient option for your property!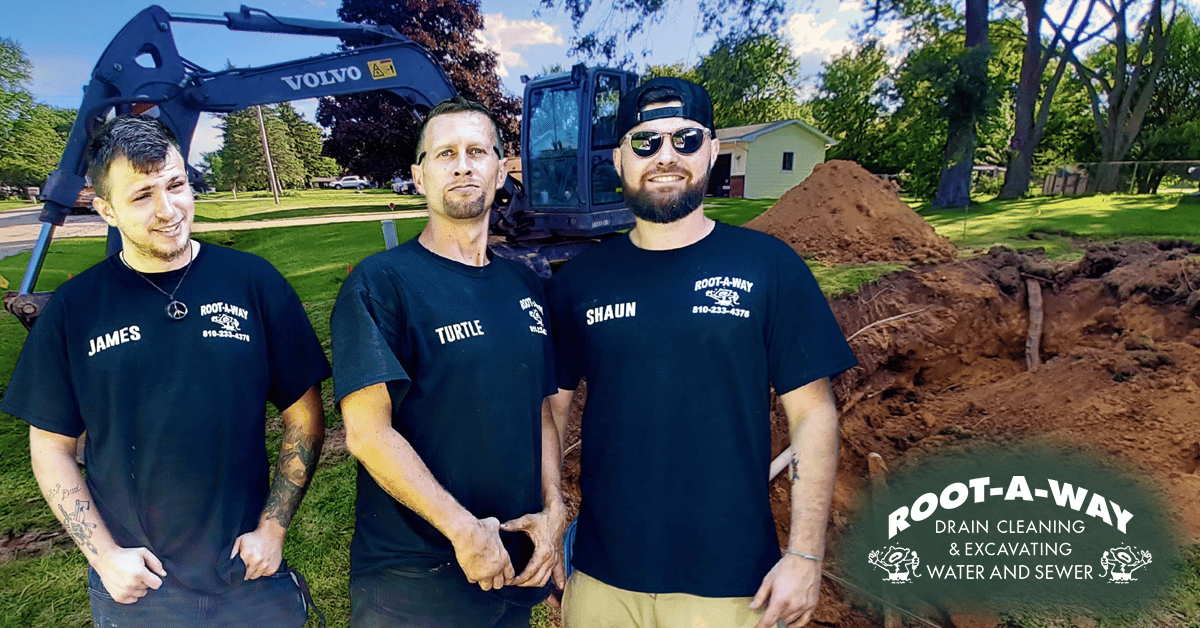 Hydro Jetting Montrose MI
After all, home and business owners seeking professional hydro jetting in Montrose, MI, trust ROOT-A-WAY Drain Cleaning for a reason! And it has nothing to do with the fact that we're one of the most popular plumbing companies near Montrose. The only reason we're so popular with the residents of Montrose is that our variety of plumbing services is extraordinary in every way, and our support is unbeatable. We work harder than anyone else to make sure your property in Montrose gets all the help and support it needs year-round, whether that be a few repairs to your sewer line or our powerful hydro jetting services. Our plumbing professionals have spent the last four decades using every bit of their skill and insight to help home and business owners throughout Montrose, like you, live more comfortable lives. And above all else, we know what it takes to keep your property in Montrose flowing smoothly in every sense of the word. If there is one thing you can always trust about our competent team here at ROOT-A-WAY Drain Cleaning, it's that we will always do everything in our power to take care of your property in Montrose the way it deserves.
If you are looking for experienced and top-rated hydro jetting Montrose MI, call ROOT-A-WAY Drain Cleaning today at (810) 233-4376 to schedule service, or simply fill out the form below:
Schedule Service Today!
"*" indicates required fields