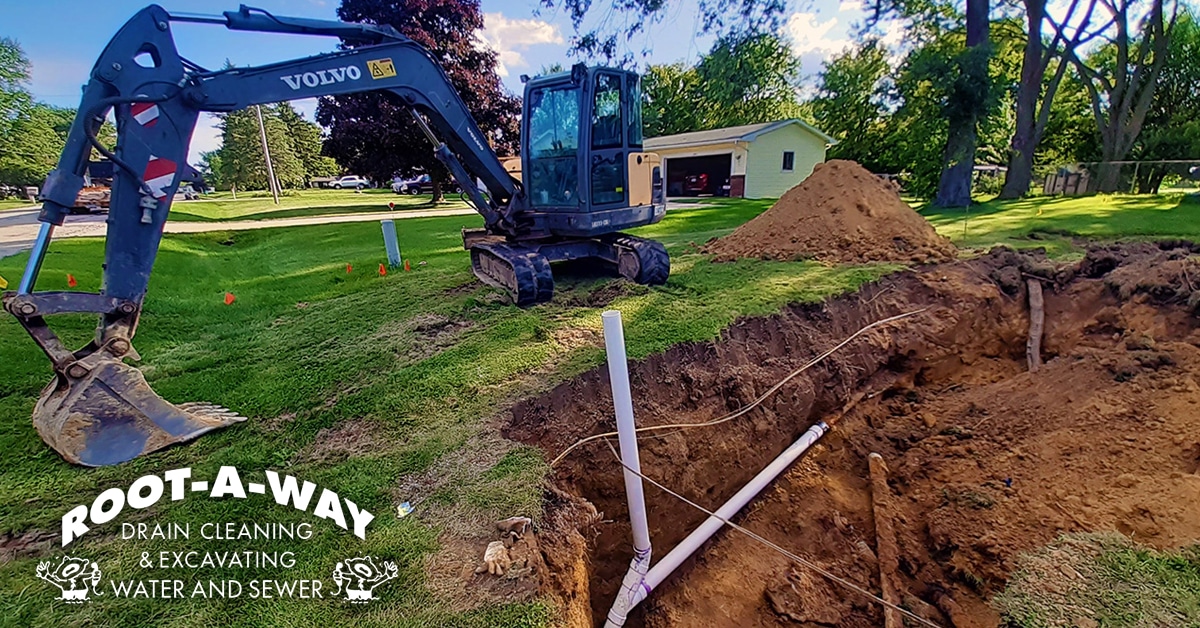 Dealing with sewer line issues is the worst, which is why knowing when it's time to seek repairs is absolutely essential. So please, keep reading so you can learn the 10 most common signs you need your sewer line repaired.
Foul Smells
You obviously know, or can at least imagine, what raw sewage smells like. However, when it's coming up through your home, or from outside, you might not recognize it right away. It might smell mustier, or like mildew or mold. That's why your best option is to seek professional advice anytime you notice any kind of stink that may not have been there before.
Strange Noises
If you hear a prominent gurgling noise coming from any of your drains, or your toilet, the problem is likely already bigger than a regular plunger can handle. You likely have a deep clog in your sewer line that only professionals, like ours, should handle.
Poor Drainage/Backflow
One of the most common signs your sewer line needs to be repaired is really slow drains, and backflow. It means your probably dealing with a clog big enough to block most of your water flow, which means the clog is only going to get worse and worse until it's repaired.
Lusher Landscaping
Feel like your landscaping and/or garden have been especially lush this year? It might just be a leak in your sewer line flooding the soil with all of your nutrient-rich waste. And as good as it may sound, it actually means repairs are going to be required right away.
Mold
Seeing some discoloration spreading on your walls, or strange residue coming from around your toilet? Sounds like you might have some mold or mildew thriving, and it's likely a result of excess humidity caused by damaged sewer lines. The only way to fix it is to fix the underlying cause of the humidity: your sewer line.
Sewage Puddles/Soft Spots
Leaks in your sewer lines will often show in on your lawn as puddles and soft spots that feel soggy or squishy when you walk on them. Or, you might see raised patched of land caused by water trapped underneath, sort of like a big bubble. In either case, a professional plumber will be needed to repair the line.
Increased Wildlife/Pest Activity
Disease-carrying rodents and insects love damp, disgusting conditions, which means problems with your sewer line will likely bring on a slew of pest problems as well. Not to worry though, repairing your sewer line should remedy this particular issue right away.
Higher Utilities
Has your water bill been going up for seemingly no reason lately? It might not just be a fluke. Serious sewer line issues, like leaks, can exponentially increase the amount of your property is using, which means no amount of personal cutbacks will make a difference.
Toilet Water Inconsistencies
Notice there's always either too much, or too little, water in your toilet bowl? Go ahead and schedule your plumbing for repairs now. It sounds like you have a big clog that's likely to back up your toilet any day now.
Frequent Clogs
Of course, if you're noticing you're constantly dealing with clogs, and no amount of store bought drain cleaner seems to be working, you should seek immediate repairs. You might have some tree roots taking over deep down that need to be blasted away, or some sort of actual damage causing concern. Either way, you're going to need some help.
Get the help you need repairing your sewer line, and restoring the functionality of your property's plumbing, from ROOT-A-WAY Drain Cleaning today by calling ROOT-A-WAY Drain Cleaning at (810) 233-4376 to schedule service, or simply fill out the form in the sidebar.