Are you looking for water line repair Montrose MI?
When looking for a readily available water line repair technician, you want to make sure you look carefully. Serious water line repairs are not simple tasks. The wrong technician can make matters worse, resulting in higher water bills, toxic mold, property damage, water contamination, and other severe risks. Though, you don't want to take too long to decide either. Avoiding damage to your main water line is one of the worst things you can do and will exponentially increase the cost of your repairs the longer you wait. So, what do you do? You trust our seasoned water line repair technicians at ROOT-A-WAY Drain Cleaning, of course! The moment you notice any significant water pressure changes, wet spots, strange smells, or any other signs of leaking/trapped water, we want to know about it. Best of all, when you involve our team specifically, you gain instant access to our 50+ years of combined drain cleaning and water line repair experience. You'll learn that when we say we can handle any problem for any residential or commercial property in Montrose, we mean it. There is no company out there capable of providing you with better, more reliable water line repair services and continued support than ROOT-A-WAY Drain Cleaning.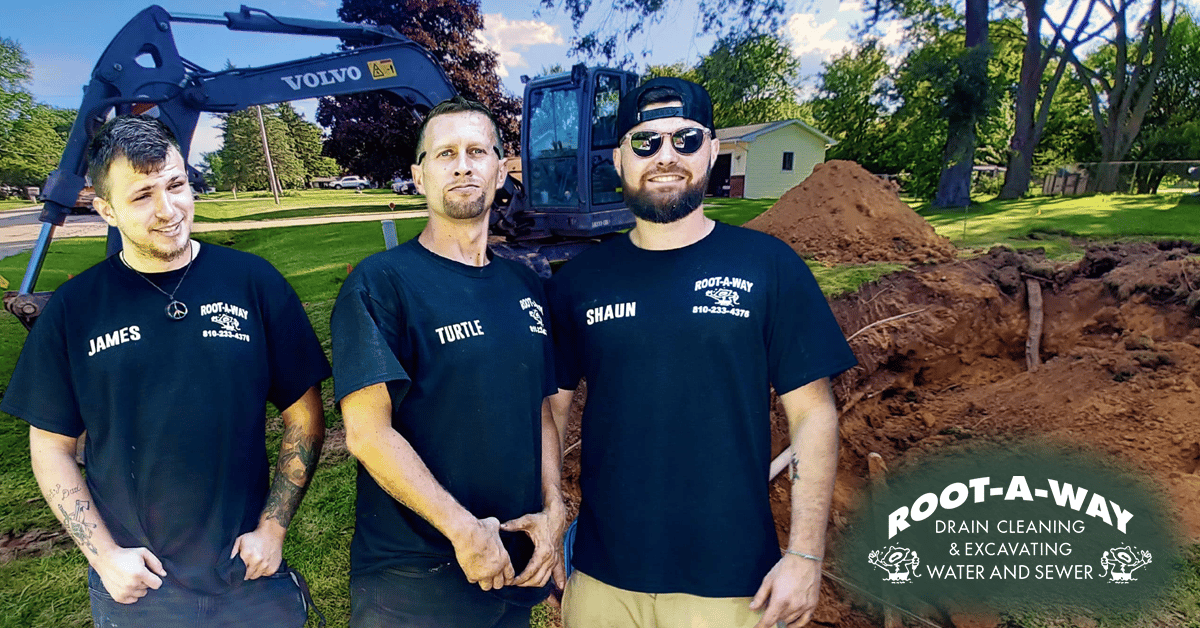 Water Line Repair Montrose MI
After all, home and business owners seeking professional water line repairs in Montrose, MI, trust ROOT-A-WAY Drain Cleaning for a reason! Not that the reason matters much to us. We don't go out of our way to provide excellent water line repair services and support to property owners in Montrose for credit or popularity. We do it because we genuinely care about the quality of life of the powerful business owners and fun-loving families throughout Montrose that put their trust in us. The more helpful our water line repair pros can be, the greater your chance of not missing o+ut on all the incredible opportunities that pass through Montrose. Focus more of your time on growing your business and connecting with your many clients throughout Montrose. Take some time off and bring your family somewhere special to spend some time together. Or you can enjoy a little alone time and practice some self-care. Whatever you do, you can rest easy knowing your property in Montrose is in amazing hands. Our technicians' hands at ROOT-A-WAY Drain Cleaning, that is. From clearing out the toughest clogs to repairing severely damaged water lines, we will protect your water line, sewer line, and drains at all costs. Trust us. Your property in Montrose has never known support quite like ours.
If you are looking for experienced and top-rated water line repair Montrose MI, call ROOT-A-WAY Drain Cleaning today at (810) 233-4376 to schedule service, or simply fill out the form below:
Schedule Service Today!
"*" indicates required fields