Are you looking for sewer cleaning Montrose MI?
Sometimes, your sewer lines need a deeper cleaning than you can provide on your own, and that's perfectly okay. Our sewer cleaning specialists at ROOT-A-WAY Drain Cleaning are totally capable of dislodging any type of sludge and clearing away any persistent waste blocking the free flow of your sewer line. For the best results, of course, we recommend you consider investing in our sewer cleaning services every 18-22 months. This allows our sewer cleaning pros to thoroughly restore the efficiency of your sewage lines and prevent possible backflow, mold growth, continued clogs, water damage, and much more to maintain the comprehensive health and safety of your home or business. Not sure how long it's been since your last sewer cleaning session? Don't worry. The most obvious signs of sewer lines in need of cleaning include unbearably slow drains, foul odors that seem to come from nowhere, lawn puddling, and unnaturally lush landscaping. If/when you notice any of these signs, just call on our sewer cleaning superstars at ROOT-A-WAY Drain Cleaning. Our sewer cleaning pros will come right out to Montrose and put every bit of their 50+ years of shared drain and sewer cleaning experience to good use for you. Just leave everything to us and our industry-leading sewer cleaning services, and we'll have your property back in action before you know it!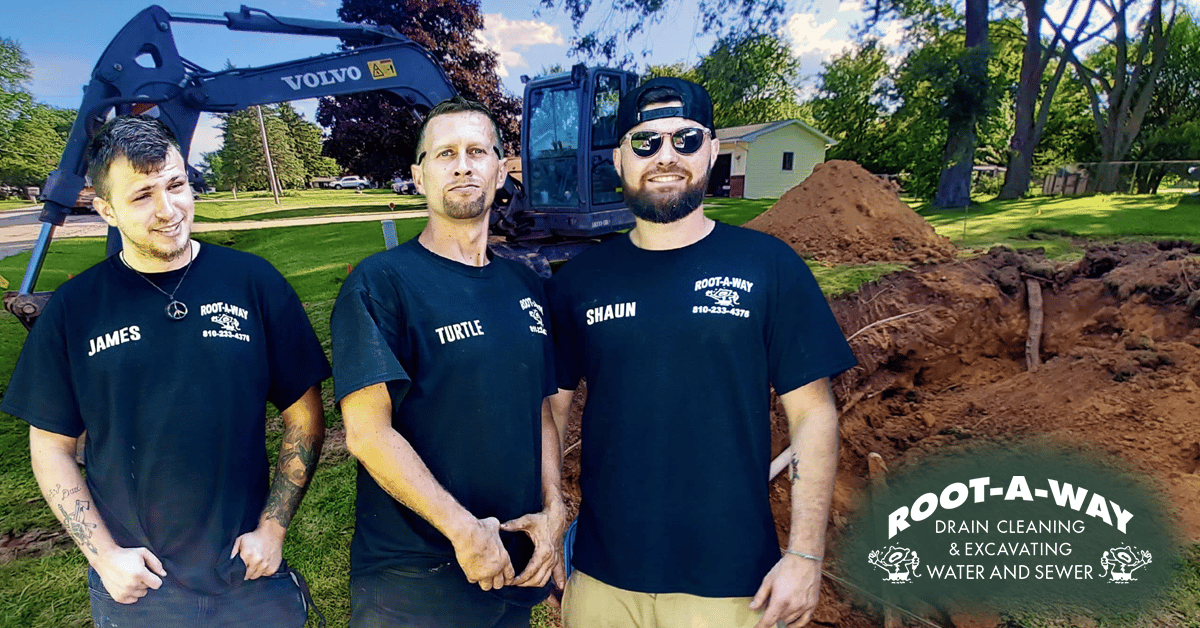 Sewer Cleaning Montrose MI
After all, home and business owners seeking professional sewer cleaning in Montrose, MI, trust ROOT-A-WAY Drain Cleaning for a reason! Perhaps it's because we're always thrilled to have the chance to come out to Montrose and make a difference or because there isn't another team of sewer cleaning specialists more dedicated to serving your needs than ours. Regardless, property owners in Montrose can't get enough of our support. By taking care of some of the most tedious tasks that come with owning property in Montrose or anywhere else, we help you make room for so many other more important things in your life. Whether that means expanding the reach of your business in Montrose or spending more time with your family is up to you. We're merely here to ensure you not only have the extra time to complete what you want but that you also have a safe, sewage-free space in Montrose to return home to. And, of course, if your property in Montrose needs anything else in the realm of sewage and drain cleaning, you know our personable sewer cleaning professionals at ROOT-A-WAY Drain Cleaning are always happy to help!
If you are looking for experienced and top-rated sewer cleaning Montrose MI?, call ROOT-A-WAY Drain Cleaning today at (810) 233-4376 to schedule service, or simply fill out the form below:
Schedule Service Today!
"*" indicates required fields