Are you looking for sewer camera inspections Montrose MI?
Struggles with your sewer lines can lead to serious stress if you don't address them immediately. What might start as inconsistent toilet water levels and frequent clogs can quickly lead to hazardous backflow and leaks that cause significant property damage, leaving you with even more costly repairs. Lucky for you, repairing your sewer line is not nearly as intrusive and complex as it used to be. Nowadays, all you need is one of our sewer camera inspections at ROOT-A-WAY Drain Cleaning. By exposing what's happening way deep down into your pipes, sewer camera inspections can be one of the most effective preliminary measures you can take to ensure you address the actual cause of your concerns quickly. Whether you have some invasive plants trying to get to the nutrient-rich waste flowing just below your property or you think you might have a bad leak, taking advantage of one of our sewer camera inspections will guarantee we have the information we need to implement a reliable solution to your unique plumbing problem. You won't have to worry about a thing throughout your sewer camera inspections. Our flexible digital cameras feature high-def displays alongside real-time GPS tracking systems to identify precise coordinates of damage/obstructions found in your pipes during inspections, and our plumbing pros have 50+ years of combined experience and wisdom to share. There isn't a single plumbing problem affecting your property in Montrose that ROOT-A-WAY Drain Cleaning's sewer camera inspections can't solve!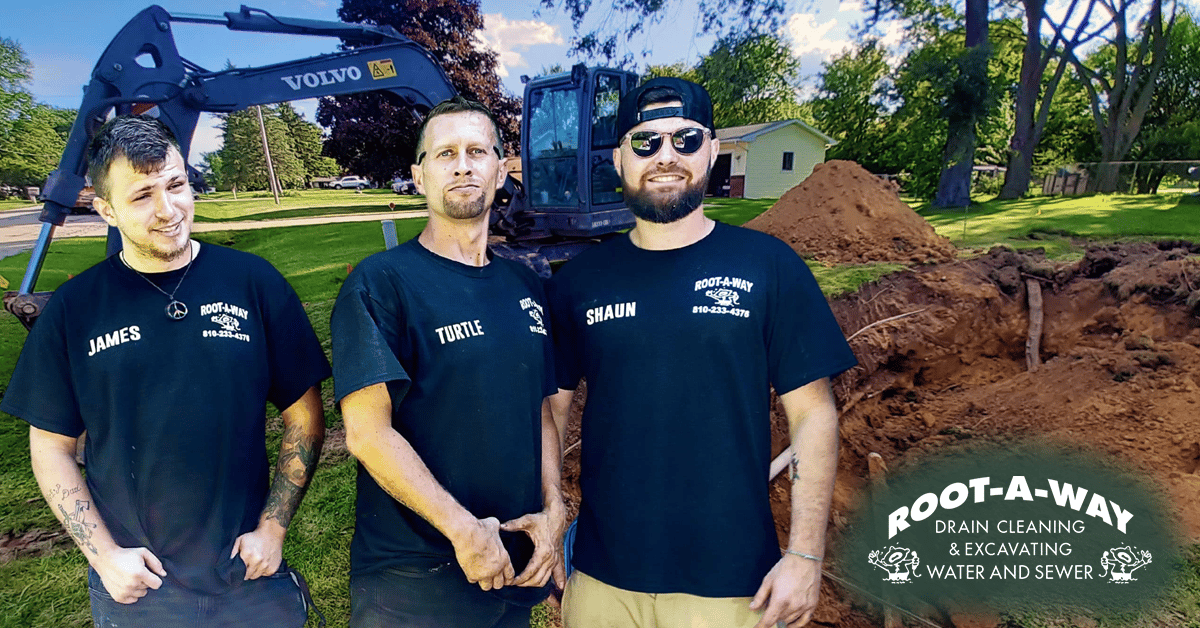 Sewer Camera Inspections Montrose MI
After all, home and business owners seeking professional sewer camera inspections in Montrose, MI, trust ROOT-A-WAY Drain Cleaning for a reason! If you take a chance, you'll likely have plenty of reasons of your own to trust your property in Montrose to our seasoned plumbing pros. It will be evident from the start that we know how to treat every type of property in Montrose we encounter, and we know exactly how to find the most appealing plumbing solutions for property owners in every stage of life. And that's just the start of what we can do for your home or business in Montrose. All of our services and resources, including our state-of-the-art sewer camera inspections, are supremely safe and accessible to all property owners in Montrose. Plus, when it comes to trusting plumbing companies in Montrose, you won't find any with a better reputation for satisfying all our client's diverse needs. There's just no other way to put it. ROOT-A-WAY Drain Cleaning is ready to be your reliable plumbing services provider, and we will not let you or your property in Montrose down.
If you are looking for experienced and top-rated sewer camera inspections Montrose MI, call ROOT-A-WAY Drain Cleaning today at (810) 233-4376 to schedule service, or simply fill out the form below:
Schedule Service Today!
"*" indicates required fields