Are you looking for septic tank pumping Montrose MI?
Want to guarantee you never experience stinky sewage odors, bacteria-ridden backflow, serious leaks, property damage, and other imposing plumbing threats? Make sure you take excellent care of your septic tank and enhance its efficiency with frequent pumping sessions. If you have a more modern septic tank, it should alert you on its own when to get pumping, so you never have to guess. For others, though, the frequency you should be pumping all the gunk out of your septic tank will depend on the number of occupants, frequency of plumbing use, tank size, and other variables. It may take some time to get an idea of when and how often to check on your tank, but don't worry, we can help. Our septic tank pumping pros here at ROOT-A-WAY Drain Cleaning share more than 50 years of industry experience and have been using every ounce of it to care for our esteemed residential, commercial, multi-family, and industrial clients for 40 years. Within just a few minutes of visiting your property in Montrose, we can not only tell you if pumping your septic tank is currently necessary but also how to maximize your unit's efficiency for long-term use. The bottom line is septic tank pumping should never be something that stresses you out. Especially when our sole purpose here at ROOT-A-WAY Drain Cleaning is to make your life easier!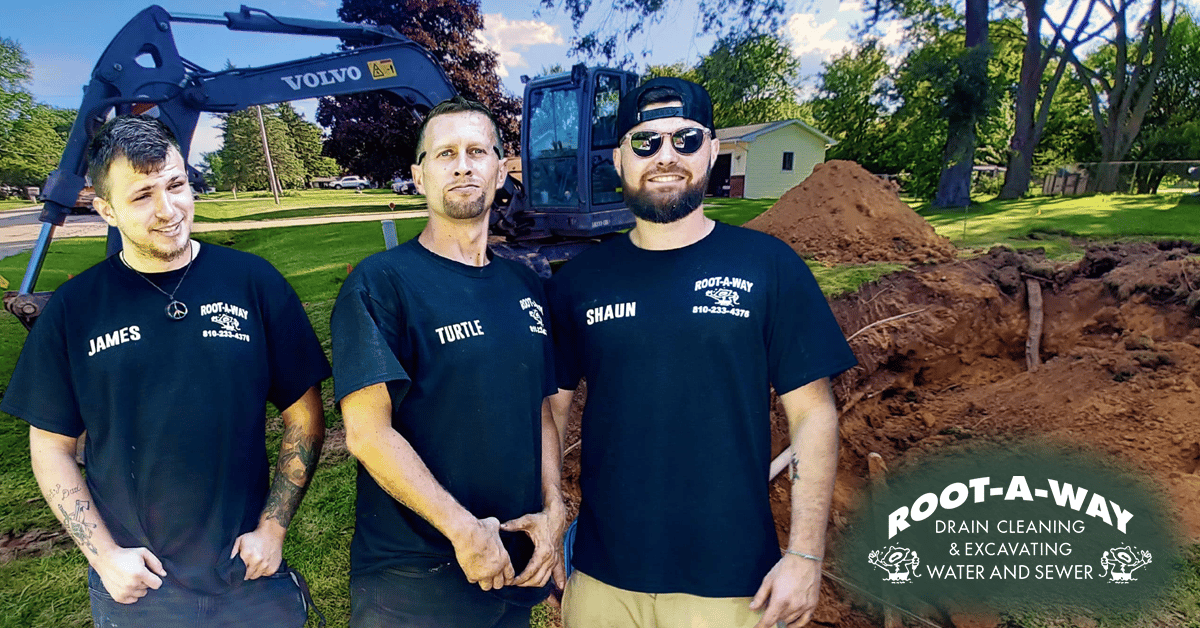 Septic Tank Pumping Montrose MI
After all, home and business owners seeking professional septic tank pumping in Montrose, MI, trust ROOT-A-WAY Drain Cleaning for a reason! Work with us just one time, and it will be obvious what the many reasons are. Our plumbing pros are among the hardest-working septic tank pumping specialists in Montrose. Our versatile services are as reliable as they are comprehensive to guarantee the protection of your property in Montrose for as long as you'll have us by your side. And in terms of quality support, just look at our amazing reputation right in Montrose. Home and business owners in and around Montrose trust and adore our many services here at ROOT-A-WAY Drain Cleaning because it is clear we care. Whether your business is losing money because customers can't take the smell or you're worried your family is at risk of suffering sickness or infection from an abundance of bacteria, you will not find a better-equipped source of support near Montrose than our compassionate plumbing professionals right here at ROOT-A-WAY Drain Cleaning. See for yourself by inviting a member of our talented team out to Montrose to inspect your property today!
If you are looking for experienced and top-rated septic tank pumping Montrose MI, call ROOT-A-WAY Drain Cleaning today at (810) 233-4376 to schedule service, or simply fill out the form below:
Schedule Service Today!
"*" indicates required fields