Are you looking for septic tank pumping Flushing MI?
Pumping a full septic tank is certainly not a fun or easy job. It is, however, absolutely necessary for sustaining your property's long-term safety and efficiency. Neglecting your septic tank by not pumping in time or at all can lead to serious waste-related threats, including toxic backflow, sickening sewage odors, and substantial property damage caused by sewage leaks. Most modern septic tanks even have high-tech sensors built right in to alert you when they're full and need pumping, so you're well aware your tank is full long before you're at risk of any of these unbearable consequences. All you have to do is stay vigilant and reach out to our septic tank pumping specialists at ROOT-A-WAY Drain Cleaning when the time is right. It won't take us long to inspect your septic tank and get your pumping started. Our reliable plumbing specialists have more than 50 years' worth of combined septic tank pumping experience that they are happy to use all of, so long as it means helping your home or business in Flushing thrive. So please, don't flush away this incredible opportunity. Our spectacular plumbing and septic maintenance specialists are only here to help. So, get in touch soon before it's too late!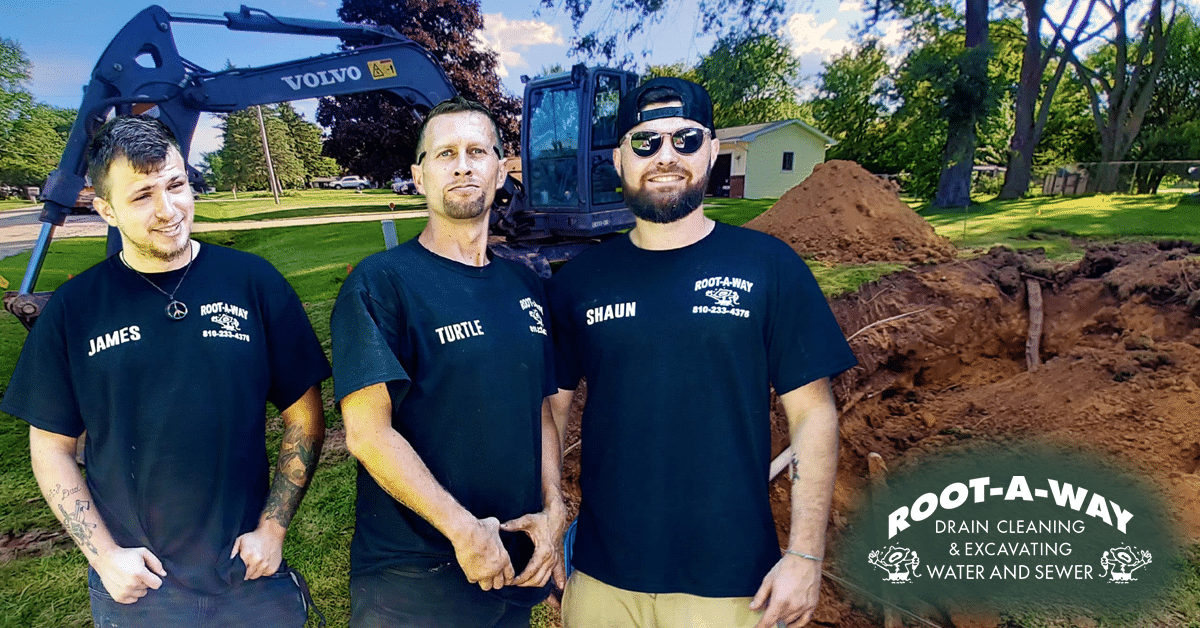 Septic Tank Pumping Flushing MI
After all, home and business owners seeking professional septic tank pumping in Flushing, MI, trust ROOT-A-WAY Drain Cleaning for a reason! What can we say? We love being there to make life simpler for overwhelmed families and hard-working companies of every industry in Flushing. There are so many other, better things in Flushing you can do with your time besides checking on your septic tank. The Grounds Golf and Pro Shop is a professional all-season driving range where you can have a ton of fun with your family, friends, or professional associates. The city of Flint is just southeast of Flushing and full of more attractions and entertainment than one can even enjoy in a single day. And Flushing County Park is just a few minutes away. Besides, every single property in Flushing is beautiful and deserves to stay that way. Our septic tank pumping specialists at ROOT-A-WAY Drain Cleaning can make sure it does by preventing any hazardous sewage mishaps, but only if you're willing to let us. From the moment you open us your home or business to our prestigious plumbing professionals, we will do everything in our power to protect the safety and integrity of your property in Flushing.
If you are looking for experienced and top-rated septic tank pumping Flushing MI, call ROOT-A-WAY Drain Cleaning today at (810) 233-4376 to schedule service, or simply fill out the form below:
Schedule Service Today!
"*" indicates required fields