Are you looking for hydro jetting Mount Morris MI?
Some clogs are tougher than others. It happens. But, if you're dealing with persistent clogs that never seem to go away no matter how many at-home draining cleaning solutions you've tried or how many drain snakes you've sent down in search of the blockade, it might be time to try hydro jetting. Under the professional guidance and supervision of trained specialists, like ours at ROOT-A-WAY Drain Cleaning, hydro jetting technology is one of the industry's most effective tools for eliminating particularly stubborn clogs, loose debris, invasive plants/roots, and other intrusions. Using a high-pressure water system infused with fine sand, hydro jetting equipment systematically exfoliates your pipes in all directions at once for a thorough de-clogging that also sanitizes and deodorizes your plumbing. As a result, you can avoid dealing with bacteria-ridden backflow, property damage, and costly plumbing repairs. It doesn't matter if you own residential, multi-family, commercial, or industrial property in Mount Morris. Hydro jetting can benefit almost anyone. Just check with our phenomenal plumbing specialists first to see if high-tech hydro jetting is really the most complimentary solution to your plumbing concerns. Our hydro jetting specialists at ROOT-A-WAY Drain Cleaning have offered industry-leading plumbing and drain cleaning services for more than 50 years combined, and will always tell you the truth about what your property needs.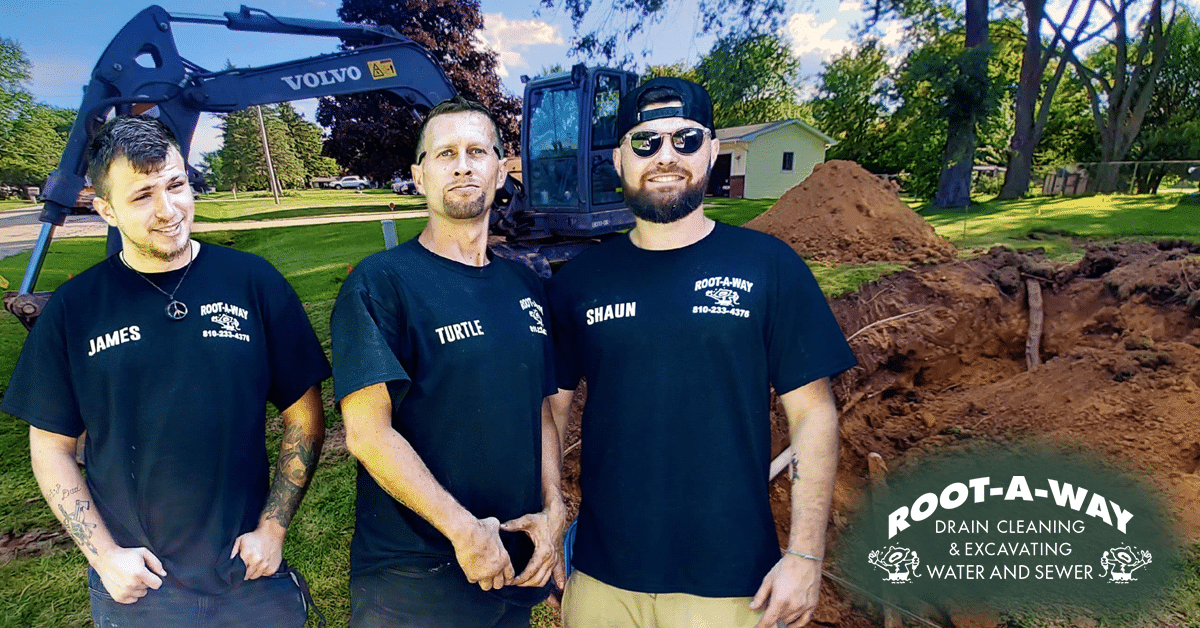 Hydro Jetting Mount Morris MI
After all, home and business owners seeking professional hydro jetting in Mount Morris, MI, trust ROOT-A-WAY Drain Cleaning for a reason! Of course, that reason might be different for everyone. Residents in Mount Morris are very unique. Some enjoy the thrill of driving recreational vehicles through all of Mount Morris' heart-pounding trails and tracks at The Mounds ORV Park. While others prefer boating, fishing, and relaxing on the lake. One of the reasons Mount Morris is such a special place to live is that it really does a wonderful job of providing for everyone – which is exactly how we like to model our services at ROOT-A-WAY Drain Cleaning. Whether you own a property in Mount Morris that suffers from frequent clogs caused by an overly lush landscape or from overly used facilities, we provide you with a wide array of services so you can decide what's right for your property. If you need a professional opinion, our specialists can help you determine the most reliable approach for clearing out your drains in Mount Morris for good. If the answer is hydro jetting, we will make sure you understand every step of the process along the way, so you know exactly what is happening with your plumbing and why you were right to entrust your property in Mount Morris to us!
If you are looking for experienced and top-rated hydro jetting Mount Morris MI, call ROOT-A-WAY Drain Cleaning today at (810) 233-4376 to schedule service, or simply fill out the form below:
Schedule Service Today!
"*" indicates required fields